Before he stepped on a roadside bomb in Afghanistan, snowboarding was one of Justin Crabbe's hobbies. Now, Crabbe — a 27-year-old Marine Corps veteran who lost both lower legs, his right thumb and several fingers in the accident — has been re-learning how to snowboard as part of a week-long program in Utah.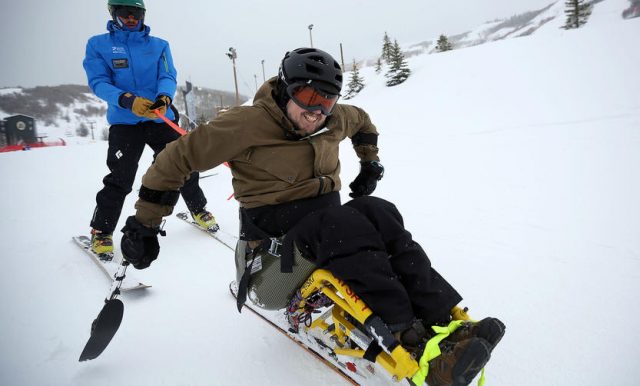 "So every time he goes out and does these activities, it sparks this enthusiasm for things that I know he used to love," Crabbe's wife, Casey Crabbe, told The Deseret News. "He used to snowboard. So to be able to come and do this, it's like, 'Yeah, I'm getting a piece of my life back.'"
Justin Crabbe is one of 115 veterans attending the Big Mountain Ski and Snowboard Camp in Park City, an experience he said is both challenging and liberating. The camp is run by Team Semper Fi, Team America's Fund, Park City Mountain Resort and the National Ability Center.
Crabbe, who is from California, said he has being working hard to reclaim his life since the August 2011 explosion.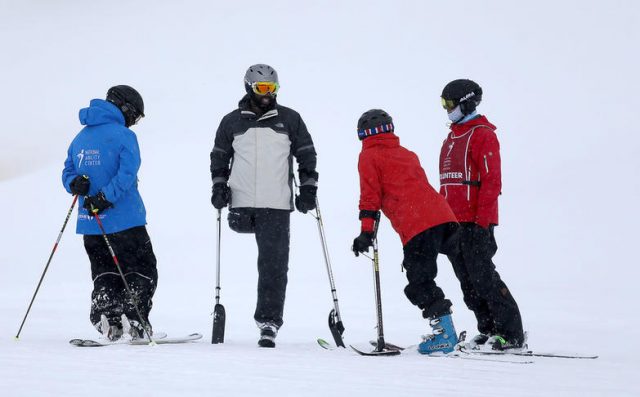 "After I was well enough to get into my chair and go around the hospital, I was with the guys in the gym working out, and I thought, 'Maybe this is something that's not going to be that bad,'" said Crabbe, who has gone through 75 surgeries trying to repair the injuries.
He said it was often the smallest things that bothered him, like trying to button his shirt without a thumb, but he didn't let that slow him down.
"I just figured there's nothing I can do about it," he said, reasoning that complaining "is not going to make my legs grow back, so I might as well just accept it and move on."
Former Marine staff sergeant B.J. Ganem, who is now the senior manager of Community Outreach for the Semper Fi Fund, said the program has helped him find new purpose and goals in his life.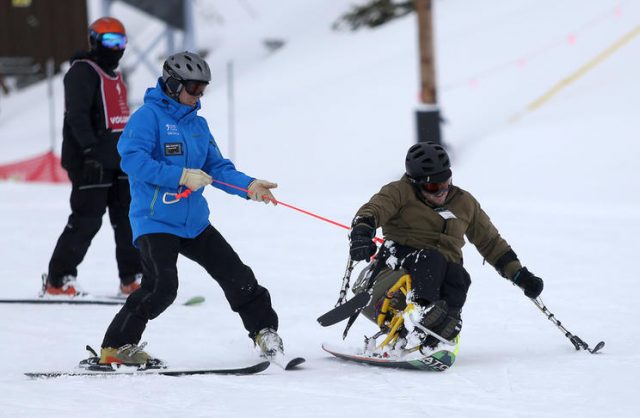 (Source)