Big White Ski Resort will operate the Falcon Chair daily, from 9pm to 3:15pm, for the rest of the season.
Historically, the Falcon Chair has only run on Saturdays and Sundays, or daily during holiday periods. This will be the first time in10 years that the double-seater chair has operated on a daily basis.
The Falcon Chair has a rich history—it was originally put in as the Ridge Chair in 1970, and replaced with the current Ridge Chair in 1989. In 1992, the Mountain Operations team put the double-seater in its current position and renamed it the Falcon Chair.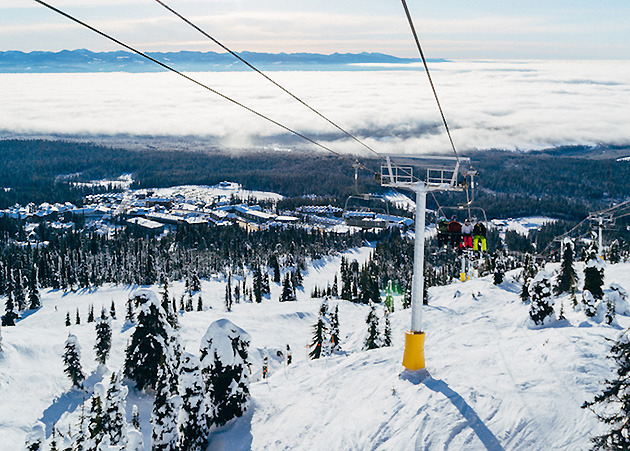 "The Falcon Chair opens up some incredible mountain terrain, including Okanagan Champagne powder stashes, glades and groomed runs," said Michael J. Ballingall, Senior Vice President at Big White Ski Resort.
"As skier visits increase, so does the demand for more challenging terrain. We're very happy to now offer access to this area on a daily basis throughout the season."
Big White is currently sitting at an alpine snow base of 157 cm. See conditions here.
Snow is in the forecast for the coming week, with flurries expected beginning Monday afternoon.
(Source)