In the last few years as Airbnb has exploded in popularity and people who traditionally listed their vacation properties on VRBO have adopted it, we have started using it almost exclusively for most of our travel (when practical). I'm not big on hotel amenities like housekeeping and room service, and having access to a kitchen and laundry is always a bonus on a ski trip. (I do miss the hotel bar though!)
I checked out my top 20 or so favorite destination resorts for a random weekend in late February, and came up with this list of what you can expect spending $200 per night in an Airbnb across the continent. Most of the obvious high end places had no results ($200 in Aspen or Vail? Hah!). The final nightly figure is after cleaning fee and Airbnb fee, not the advertised price in the search results.
Banff, Alberta
Thanks to the weaker Canadian dollar, there are plenty of affordable rentals around Banff and nearby Canmore, Alberta. This 2 bedroom, 2 bathroom two storey condo is available for $192 per night, complete with pool and hottub. From Canmore you are only 20 minutes from Norquay and 30 minutes from Sunshine Village. The national park nature of Banff's three mountains means you'll probably be driving from wherever you stay anyway.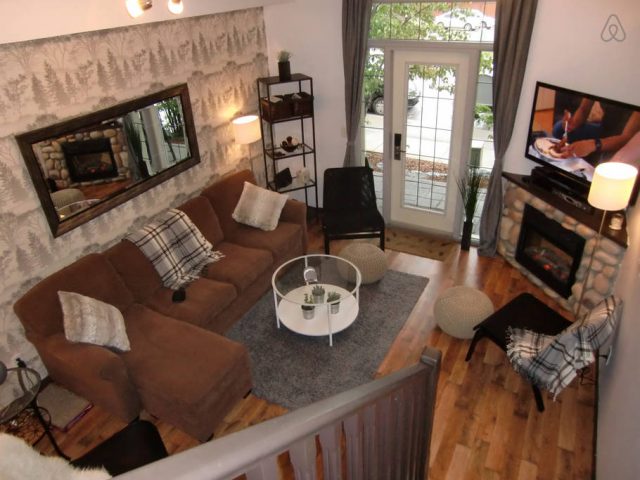 Bend, Oregon
In a destination that has quickly become both one of our favorite
party
and
value
ski towns, Bend has some great little houses available, like this adorable 1 bedroom, 1 bath that sleeps 4 for $199. The fact that you can't actually spend the night at nearby Mt. Bachelor keeps the housing supply up and lodging costs down.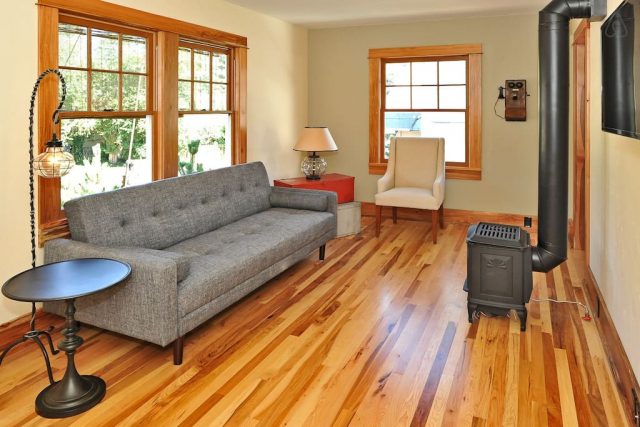 Big Sky, Montana
Big Sky is already known for being a great value destination with a ton of terrain and acreage, and there are some amazing deals on Airbnb. I pulled up this studio condo with 3 beds, beautiful views, and a shuttle to the ski resort for only $130.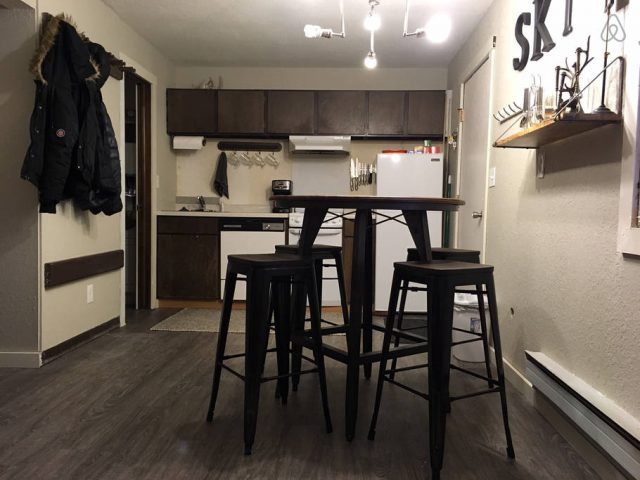 Lake Tahoe, California
The Lake Tahoe Vacation Resort is a timeshare in South Lake Tahoe which has a ton of vacation home owners listing their units on Airbnb. Prices range, but I were able to find this 2 bedroom, 2 bathroom unit that sleeps up to 8 people for $196 a night, not bad for being 4 minutes away from the Heavenly gondola.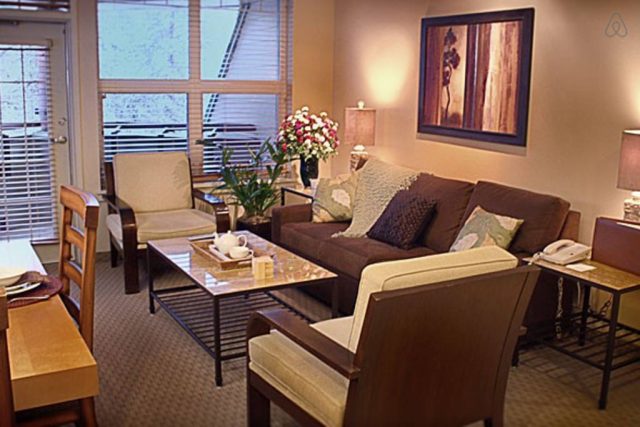 I found also this studio apartment for two people in Kirkwood just steps from the gondola for $202.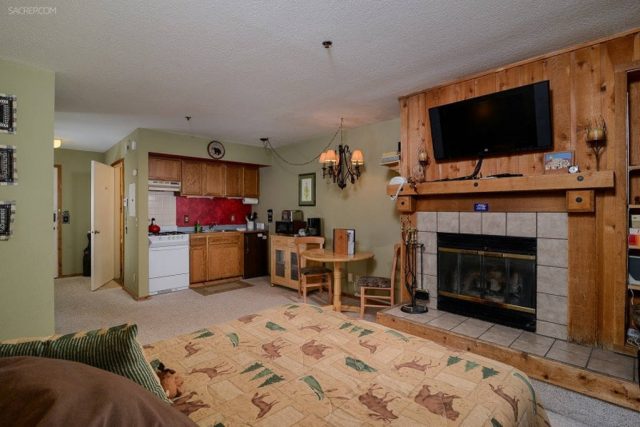 Taos, New Mexico
Taos isn't usually on most people's radar, but I found this cabin for $209 that was too cool not to post. How often do you find south-western pueblo revival design in a ski cabin? Look at that solid piece dining table!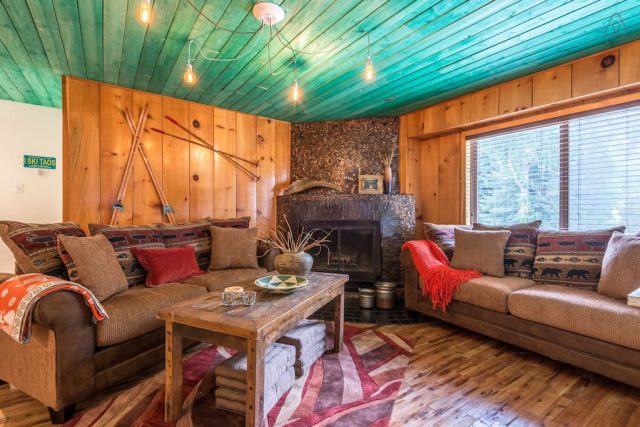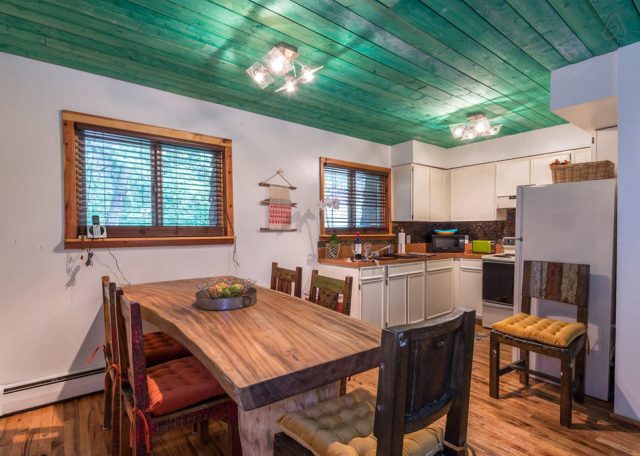 Tremblant, Quebec
Tremblant is the place to go for people from Montreal (arguably the best food and nightlife city in North America). Thanks again to the exchange rate, the area stays affordable for Canadians, and is on sale for Americans.
I found this awesome standalone 3 bedroom house that sleeps 7 people right in town for $205 per night. Looks like the perfect home base for a boys trip!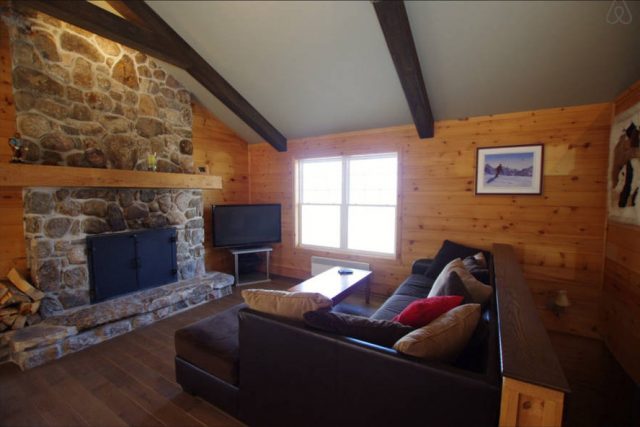 Winter Park, Colorado
Winter Park is one of my all time favorite ski towns, and a fantastic budget destination. There were plenty of units in the Snowblaze Athletic Club, like this studio with a queen bed and a pullout sofabed for $167.