We had just written about the last big storm the Sierra region had got, and here we are again with another six-plus feet of snow over the weekend!
This storm which has ended a five-year drought in California, was caused by what is known as "atmospheric rivers", narrow highways of moisture in the sky which transport vapor to the West Coast from the Pacific Ocean. Thanks to the atmospheric river event, Lake Tahoe mountains are reporting an insane twenty-four feet of snowfall in January.
Homewood
7 day snowfall: 116″
Today Homewood Mountain Resort is measuring 116 inches of snow in the past seven days, with half of that in the last 48 hours.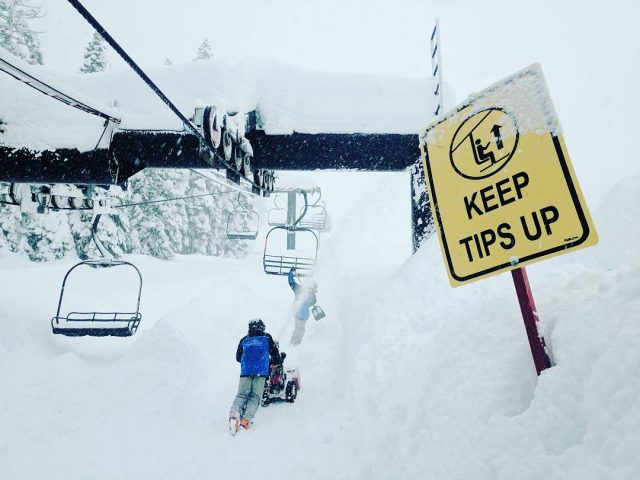 Kirkwood
7 day snowfall: 105″
With over 105 inches of fresh snow this week and counting,
Kirkwood Mountain
down south has been getting hammered nicely, with 8 inches of that falling since last night.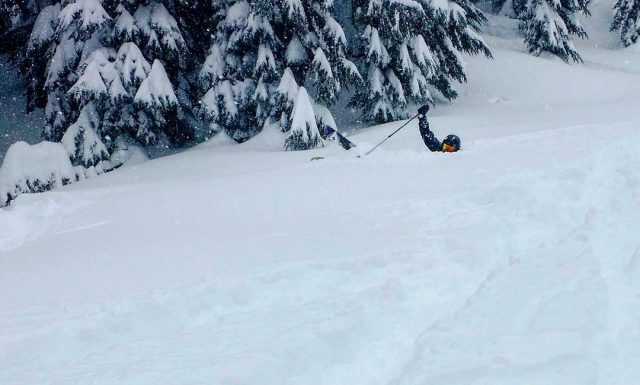 Sierra-at-Tahoe
7 day snowfall: 103″
Kirkwood's closest neighbor, Sierra-at-Tahoe received a similar 103 inches in the last 7 days, with three feet of that falling on Sunday.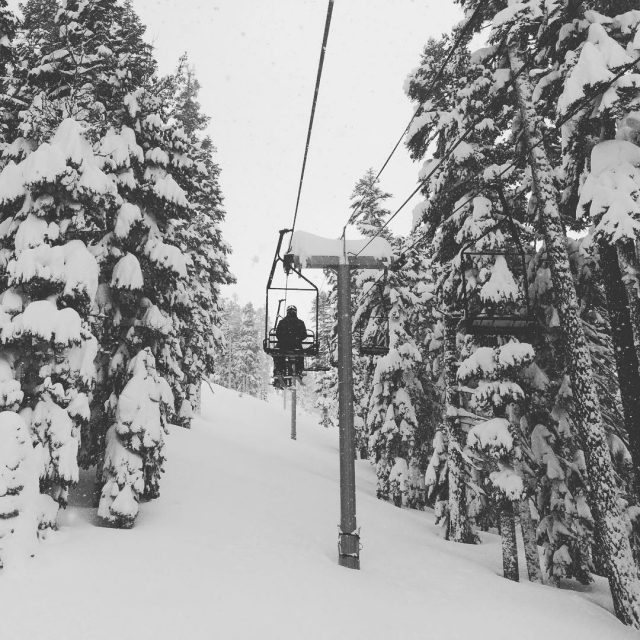 Mount Rose
7 day snowfall: 102″
The closest ski resort to Reno, Mount Rose got a respectable and surprising 102 inches during this weekend's storm.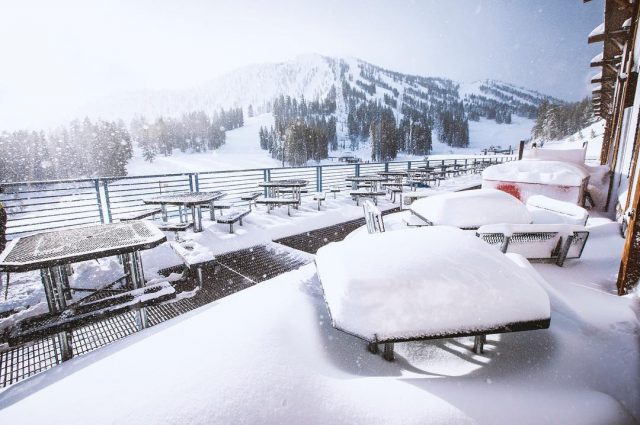 Sugar Bowl
7 day snowfall: 97″
Even Sugar Bowl got a huge storm accumulation, although they had to close on Sunday.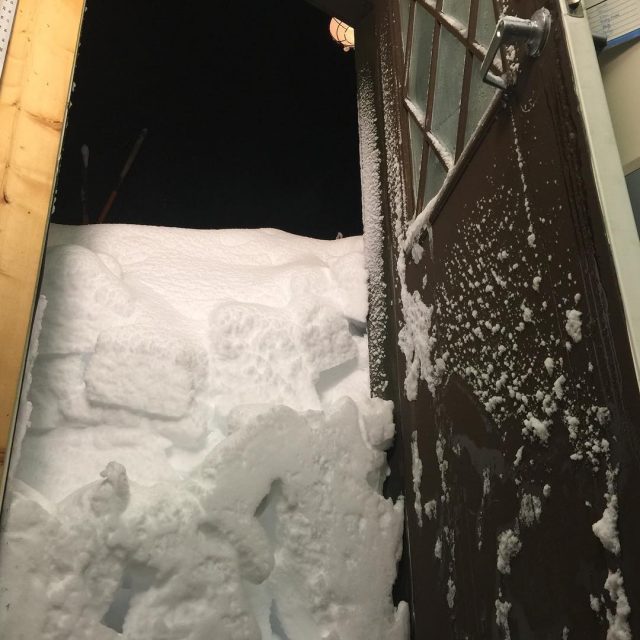 Northstar
7 day snowfall:
96″
Northstar up north by Truckee got a healthy eight feet of snowfall during the storm.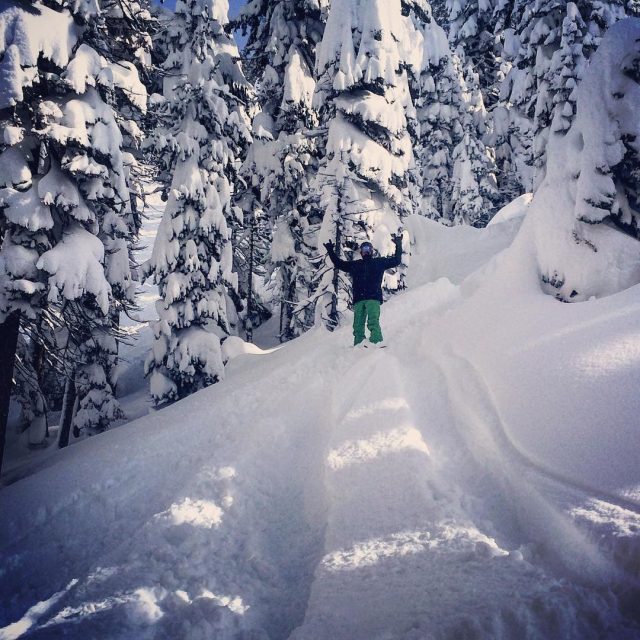 Heavenly
7 day snowfall: 93″
Our favorite Tahoe resort in Stateline, Heavenly Mountain Resort also got an 93 inch total snowfall, and the pictured below Stagecoach chair is still buried!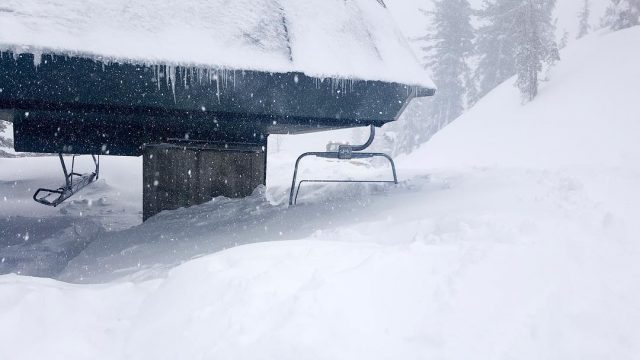 Squaw Valley / Alpine Meadows
Squaw Valley – Alpine Meadows suffered a tragedy this morning when Joe Zuiches, a 42 year-old resident of Olympic Valley and a member of the Squaw Valley professional ski patrol since 2012, was killed in a fatal incident, during avalanche control activities at the top of Gold Coast Ridge.
We want to extend our deepest sympathy to Joe's family and friends, and thank him and all ski patrol for risking their lives every day to keep the mountains safe for all of us. You can contribute to Joe's family via a gofundme campaign here.